Keep Your Pool Secure & Attractive with a Meyco Safety Cover
A quality winter pool cover is the most important investment you can make to keep your swimming pool clean, safe and protected. Investing in a Meyco cover means more than just buying a new cover. It means investing in your peace of mind, knowing that your loved ones and your poolscape are protected by the brand that started an entire industry. Buying the right cover will help you preserve your pool's lifespan and make your backyard safe for children and pets. Sign up now to learn more.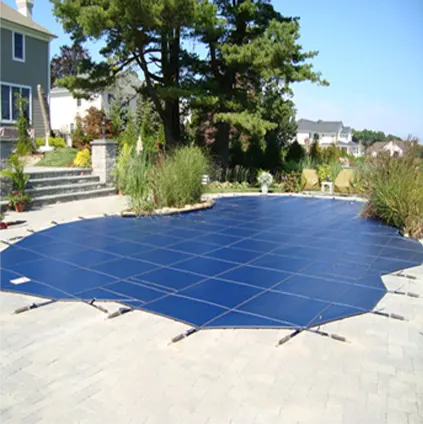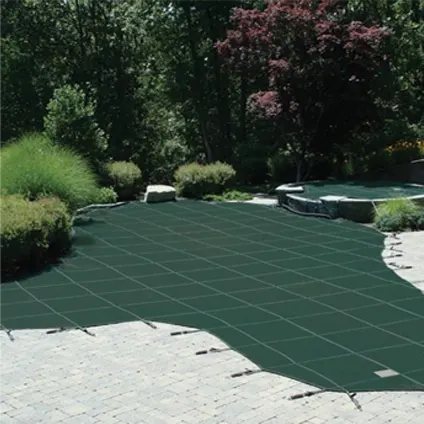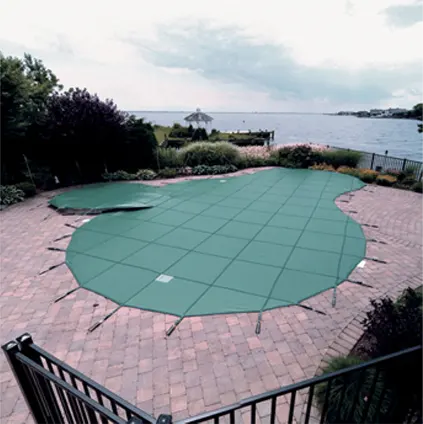 Over 60 Years of Innovation & Reliability You Can Depend On
A Meyco cover will out-perform other brands, safeguarding your family and your swimming pool between swim seasons. Fred J. Meyco Jr. invented the original pool safety cover in 1957 with the purpose of keeping loved ones safe between swim seasons. With over 60 years of quality and innovation, Meyco pool covers are the leading industry standard trusted by families around the country. When choosing your pool cover, go with the industry leader with a long track record of success and reliability - Meyco.
Your Local Swimming Pool Professionals for Over 50 Years
Since 1972, B&B Pool and Spa Center has been serving our community with expert pool care, construction, and maintenance. We take tremendous pride in being YOUR local pool professionals. When you trust your swimming pool to B&B Pool and Spa Center, you're getting more than 150 years of combined experience. Add that to the quality of Meyco pool safety covers and you can't go wrong. Sign up below or call us today!
Order Your Pool Safety Cover Today Before the Fall Rush!
Don't wait to order your pool safety cover! Get started now and make sure you beat the rush when fall comes. Sign up now to achieve peace of mind this winter and for many years to come.
Customer Stories
"They are reliable, responsive and, most importantly to me, they never make me feel like I'm bothering them. They are kind,
pleasant, and treat us like family. Above all, their work is top-notch!!!"
Geraldine M., Google Review
Get Started With Your Meyco Pool Cover!
Call Us at 845-356-0778 or Fill Out the Form Below Today for More Information!
After you submit the form, a member of our team will be in contact with you as soon as possible with more information.